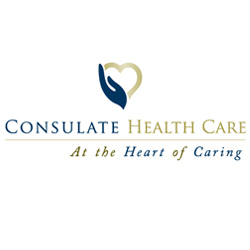 NURSE LPN - Evening Night Shifts
Richmond, VA
164 Bed Skilled Nursing Care Center is seeking Licensed Nurses (LPN or RN) to join our fabulous team in Richmond Virginia!

We Provide:
• Competitive wages, new pay plan

What else do we offer you?
• Excellent team culture
• Supportive leadership team - new Executive Director and DON
• Comprehensive benefit program that includes a variety of Medical/Dental/Vision Insurance plans to choose from, 401(k), holiday premium pay, rewards and payday advance program!
• Our employee appreciation program with monthly, quarterly and semi-annual rewards!
• Generous paid time off plan that includes vacation and sick time you'll start accruing from your date of hire.
• Upgraded and well maintained facility

We are on the bus line; located on the Southside of Richmond!

Is it time to take your passion for helping and caring to a place where you can develop mutually beneficial and rewarding "Long Term Relationships" with your patients and their families? If so, look no further than Consulate Health Care.

You are invited to check us out...




• Graduation/completion of approved/accredited school of nursing.

• Active Virginia license as an LPN or RN.
• Two years of nursing experience.
• Mental Health experience is a plus!
• ​New Grads are welcome to apply.
The primary purpose of the Licensed Practical Nurse / Registered Nurse position is to provide direct nursing care to the residents and to supervise the day-to-day nursing activities performed by nursing assistants. Such supervision must be in accordance with current federal, state, and local standards, guidelines, and regulations that govern our facility, and as may be required by the Director of Clinical Services to ensure that the highest degree of quality care is maintained at all times.

• 8-hour shifts (7-3, 3-11 Evening, 11-7 Night)



Envoy of Westover Hills is a proud member of the Consulate Health Care family, one of the nation's leading providers of senior healthcare services, specializing in post-acute care. Our unique facility provides a blend of services including skilled nursing, short term rehabilitation, long term care, mental health and memory care.

A position with Consulate Health Care means more than just a paycheck. We believe in creating a positive environment that reinforces your efforts to succeed and supports your long-term career development. We offer the opportunity to work with a large corporation, and also have the benefits of a small company feel! You are entrusted to provide innovative, responsible healthcare with the creation and implementation of new ideas and concepts that continually improve systems and processes to achieve superior results.

"Providing Service with Our Hearts and Hands", caring for our patients like family, not because it's our job, but because it's our calling

Complete our Quick Apply for immediate consideration and to connect with our local team!
12985